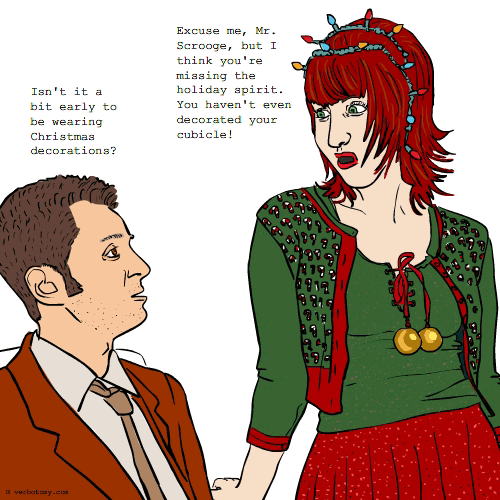 DEFINITION: n., A person so enamored with the holidays that they don't just deck their halls and home, but they also decorate their car, their cubicle, their pets, and themselves. v., To obsessively decorate according to seasonal holidays.
Festcessive
Pronunciation: fest/ces/sive
Sentence: Sylvia took the Christmas carol 'Deck the Halls' and its meaning to the extreme, decorating anything and everything. She is completely and totally festcessive about the Christmas season.
Etymology: festive + obcessive + excessive
Points: 374