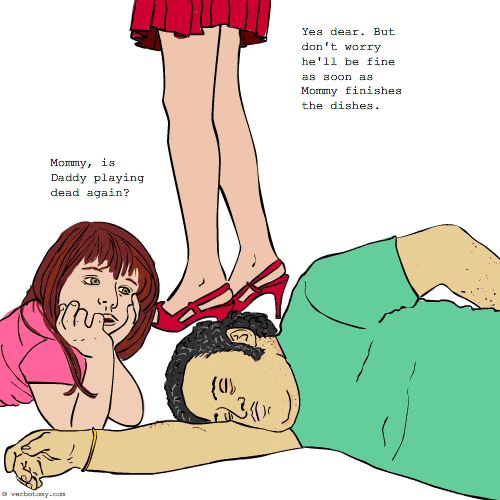 DEFINITION: v. To be physically overcome by a sudden illness, disability, or even death when asked to participate in unrewarding activities -- like work, or household chores. n. A person who gets sick when asked to work.
Chorlergy
Pronunciation: chore-ler-gy
Sentence: Marvin had a terrible chorlergy. Paint made him break out in a rash, dust gave him hives, his toolbox gave him a collapsed spine and detergent was like kryptonite to his system.
Etymology: chore: tedious household task + allergy: a high sensitivity to certain substances that make the sufferer sneeze, break out in a rash or, in extreme cases, have to be rushed to the hospitalwith anaphalactic shock
Points: 299