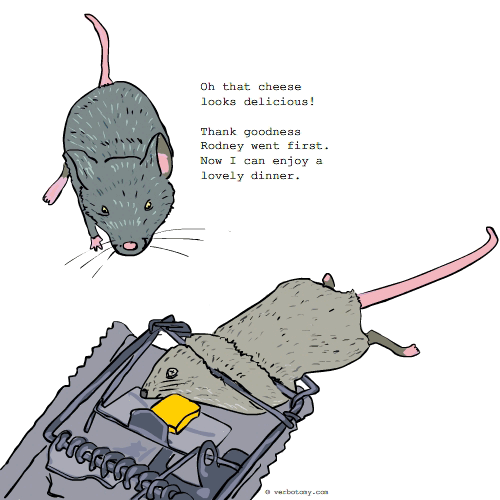 DEFINITION: v. To generously allow others to precede you in hopes that they will identify, reduce, and perhaps be eliminated by, the potential hazards. n. A gesture of courtesy which is really the lead-in to a trap.
Decoytesy
Pronunciation: de-coy-tes-y
Sentence: Micky was given a great decoytesy when he was tricked into putting a bell on the cat by the mayor of the mouse kingdom.
Etymology: decoy:a means to mislead or lead into danger; entrap + courtesy: given or done as a polite gesture
Points: 542