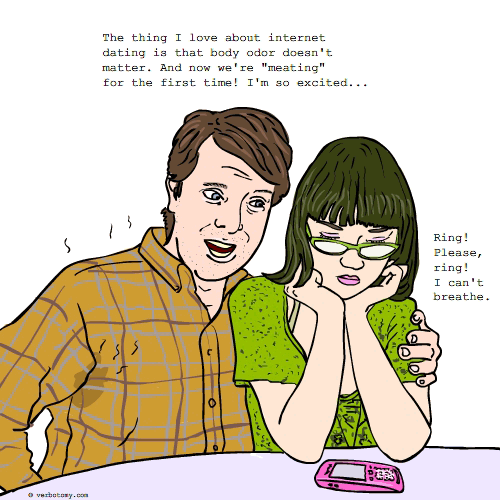 DEFINITION: v. To arrange with a friend to phone you with a "crisis" during a blind date, in case you need to make an emergency exit; n. A fake "emergency" phone call that is used to end a blind date.
Callvalry
Pronunciation: call-var-ee
Sentence: Jen sent the callvalry to Anne just in time to rescue her from her blind date with the loser from the mailroom by pretending to be her sick grandmother.
Etymology: Wordplay on Calvalry. In old Western movies, the heroine was often rescued from peril in the nick of time by the calvalry coming over the hill to shoot or frighten away the bad guys.
Points: 695