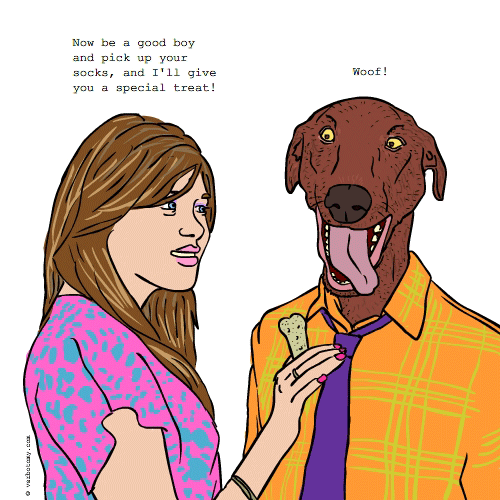 DEFINITION: v. To use animal training techniques to improve and direct the behavior of other people. n. A technique which uses the principles of animal training to solve a human behavioral riddle.
Homesticate
Pronunciation: hoh/mes/ti/kate
Sentence: In most relationships, the woman has to homesticate the male so he can function in modern society.
Etymology: homo sapiens (the modern species of humans) + domesticate (to tame an animal to live with humans); therefore, homesticate (to tame a human to live with humans)
Points: 794