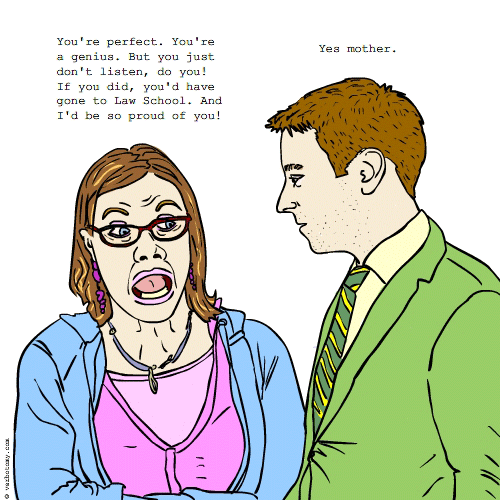 DEFINITION: v. To be offered regular encouragement, unwavering support and subtle but unrelenting criticism based on the worry that you may not be realizing your "full potential". n. The helpful but sometimes annoying advice given by a mother to a child.
Lovotage
Pronunciation: Love-o-tauge
Sentence: Eric's Mother was not happy with his penthouse suit, his fancy cars, or his high-paying job on Bay Street. He wasn't living up to his potential, she believed. He could have been a neurosurgeon if he just put his mind to it. Every Sunday at dinner his Mother would chastise him for not putting enough effort into his work. She would lovotage him until he got the point and went back to school.
Etymology: Love+Sabotage
Points: 716