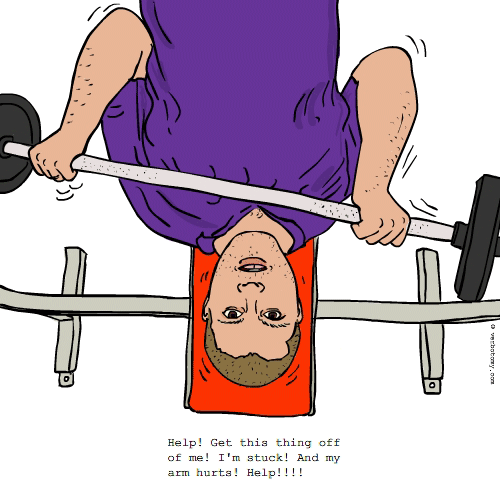 DEFINITION: v. To return to the gym in order to get back in shape, only to over-do-it and injure yourself. n. An injury which is the result of an overly ambitious exercise program.
Exerdemise
Pronunciation: Ex-er-dem-eyes
Sentence: Sue hadn't been to the gym in years but decided that it was time to jump back on that horse. She went to a spinning class, gave it her all, and left feeling like a new woman. When she woke up the next morning, however, she realized that she had reached her exerdemise.
Etymology: Exercise + demise
Points: 701