Verboticism: Excersciatica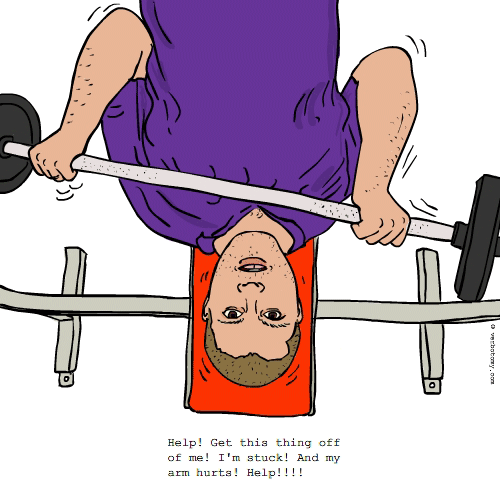 DEFINITION: v. To return to the gym in order to get back in shape, only to over-do-it and injure yourself. n. An injury which is the result of an overly ambitious exercise program.
Excersciatica
Created by: artr
Pronunciation: eksərsīatikə
Sentence: Joyce is not one to do things halfway. If there is something to do, she will do it twice or twice as hard. She loves her exercise classes, but often ends up injuring herself with her exuberance. Her knees, legs, neck, elbows or back take the brunt of Taebo, Pilates and Jazzercise. Her latest fixation, EuroBlastTraining (don't ask). Her latest ailment? Excersciatica!
Etymology: exercise (activity requiring physical effort, carried out esp. to sustain or improve health and fitness) + sciatica (pain affecting the back, hip, and outer side of the leg)
Points: 548