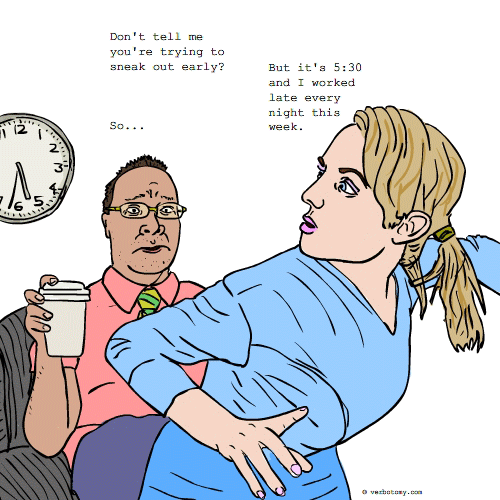 DEFINITION: n. A type of frustration created by a manager who never notices when you work late, but always nags you for leaving early whenever you leave on time. v. To carefully monitor your subordinates to ensure that they never leave work a minute early.
Minutger
Pronunciation: min - ut - jer
Sentence: Clyde was a brutal minutger. No matter how many hours his employees worked, he monitored every minute that they spent going to the bathroom, eating lunch, or talking to customers. He wanted to make sure that not a minute was ever wasted
Etymology: minute, manager
Points: 563
Voted For!