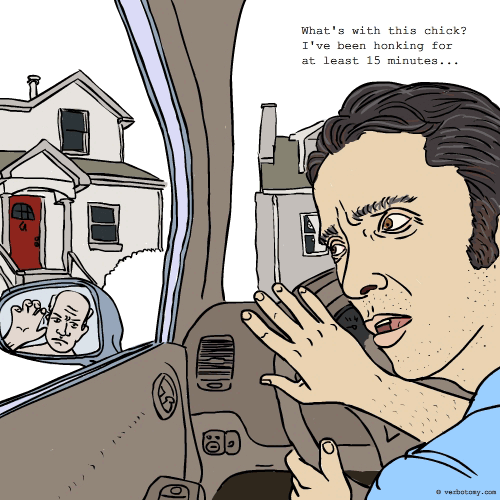 DEFINITION: v. To sit in your car and repeatedly honk your horn, so that your passengers, who are waiting inside the house, know you are ready to go. n. A person who uses a car horn as an multi-purpose communication tool.
Hornicate
Pronunciation: hor nuh cay t
Sentence: Amy was blatantly ignoring John's hornication. She didn't really want to go out with him, and it was fun to annoy the neighbors.
Etymology: horn (beep beep!) + communicate (talk or convey a message)
Points: 1043