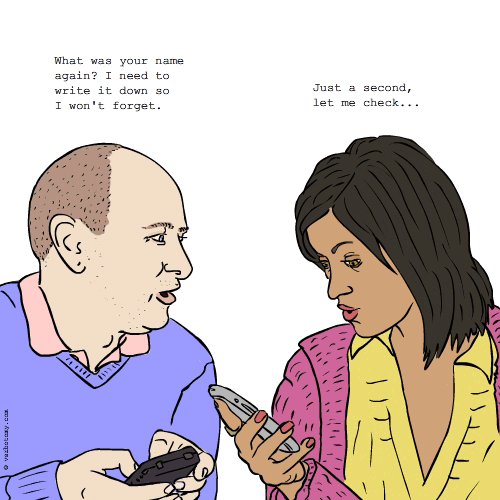 DEFINITION: v. To be so dependent on computers and other gadgets, that you cannot communicate or even think without them. n. A person who cannot communicate, or even think, without using an electronic device.
Symbiotech
Pronunciation: sim - bee - ot - tek
Sentence: Jeffrey had a symtiotech relationship with his laptop and PDA. He had a difficult time keeping track of his life, making plans or even communicating if he did not have one of them nearby.
Etymology: symbiotic (The intimate living together of two dissimilar organisms, frequently (but not always) in a mutually beneficial relationship), tech (abbreviation for technology)
Points: 869
Voted For!