Verboticism: Vesseluviate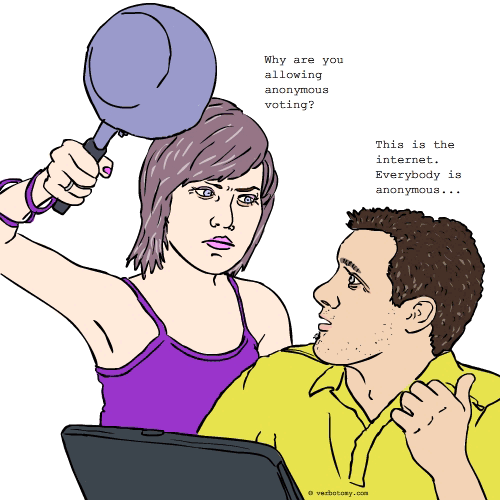 DEFINITION: v. To whack someone over the head with a pot (or any other handy utensil), because they won't do what you say. n. A complaint about someone who doesn't do things the way you want.
Vesseluviate
Pronunciation: vessel oo vee eight
Sentence: The charming inner suburban workers' cottage that was home to Dean and Jayne was an architectural highlight of their cul-de-sac. Little did passers-by know, the idyllic facade obscured the explosive domestic melee's within. Hardly a night went by when a wall was not sullied by Jayne's attempts to vesseluviate Dean with whatever utensil lay close at hand.
Etymology: Vessel: Object for containing things. Vesuviate: To erupt violently.
Points: 866