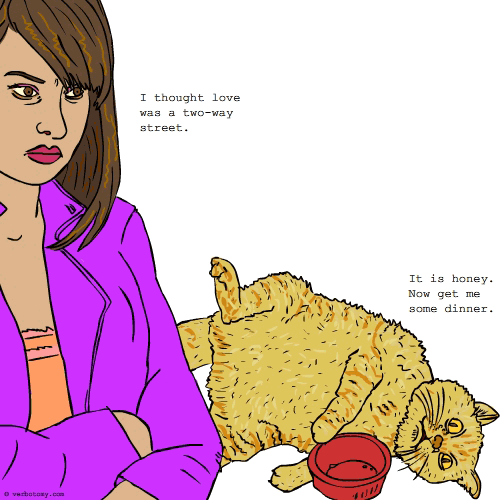 DEFINITION: n. A lovable yet stupid pet. v. To be dumb, fat, lazy, arrogant, and totally, completely, irresistibly cute.
Bignoramut
Pronunciation: big nor a mut
Sentence: Sally's bignoramut's main activity was to wait by the door for her. Unfortunately, one day the big stupid fat dog lay too close to the door when Sally burst inside her apartment. "Bonkraashunch"! "Dawling! I'm sorry!" Sally cooed apologetically. "Thump thump thump..."
Etymology: From IGNORAMUS, BIG and MUT.
Points: 560