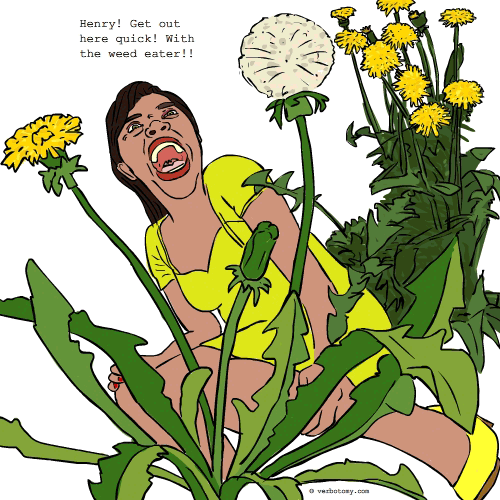 DEFINITION: v. To try to kill a weed that just won't die. n. A weed that just keeps on coming back, no matter what you do to it.
Zombelion
Pronunciation: zawm-buh-ly-on
Sentence: After going so far as to dig a small crater in his front yard to get rid of that hideous weed, Adam decided this was war. He rented a bazooka and blasted the sucker half way to China. But nevertheless, he woke up next morning to an entire yard of walking dead zombelions. Not even the exterminator could rid him of this curse...
Etymology: Zombie (living dead, never dies) + Dandelion (a common weed which never seems to go away either)
Points: 1076