Verboticism: Forgetmeshop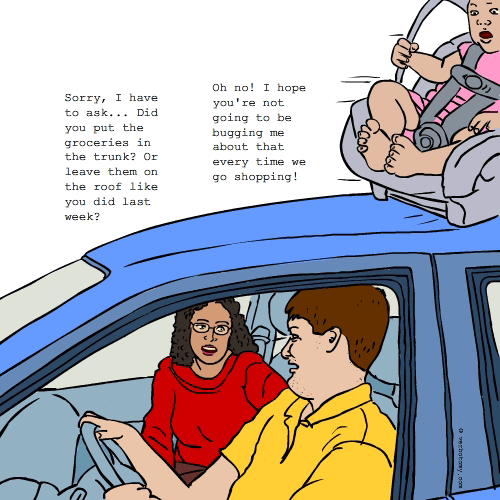 DEFINITION: v. To go to the store and buy something, but then to forget to bring it home. n. A person who forgets what they bought -- until the credit card bill comes in.
Forgetmeshop
Pronunciation: for get me shop
Sentence: Hal decided the best way to help Lily avoid to forgetmeshop was to attend all outlets, malls, boutiques and markets with her. He would offer her brazen reminders of the time she'd left a posy of brightly-coloured shopping bags at the store, along with their daughter Violet. (Lily's excuse was that she left the child to tend the flowery bags while she decided whether or not she really needed the goods...or was she simply bingbuying)? Hal would have none of it! He diligently tended to her, offering encouragement and water, hoping she'd remember her items. One day, he would get her a bouquet of Forget-me-nots to celebrate the happy shopping trips when they arrived home together remembering their purchases.
Etymology: From the flower: "Forget-me-not" and shop.
Points: 962