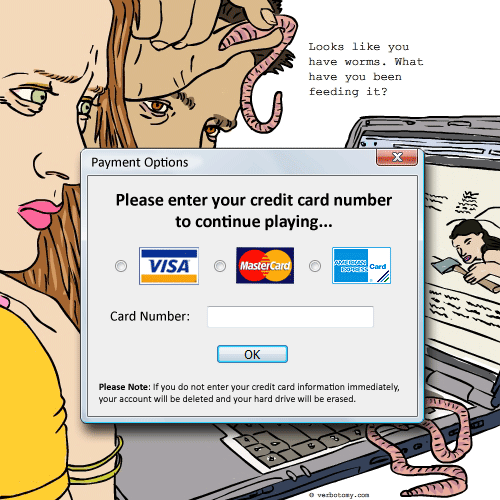 DEFINITION: n. A self-deprecating computer virus which is constantly changing its identity due to problems with its logic and/or self-confidence. v. To randomly change your tune, just so you can bug other people.
Variabuggle
Created by: petaj
Pronunciation: vairy-a-bug-l
Sentence: I wish you would make up your mind. I am so tired of your variabuggling.
Etymology: variable + bug
Points: 1016