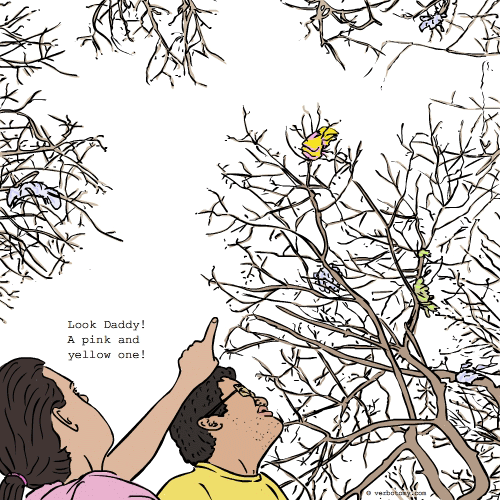 DEFINITION: n. The colorful array of plastic bags and other debris which blossom on the trees, thanks winter's whistling winds -- and a few careless neighbors. v. To watch your garbage caress the landscape, as it blows in the wind.
Winterefuse
Pronunciation: Wyn-tur-eff-yuse
Sentence: Katie and Alex sat on the park bench, watching snow melt and winterefuse blow through the trees. Somehow, they thought it was the most romantic thing ever.
Etymology: Winter (after Fall, before Spring) + Refuse (garbage, trash)
Points: 803