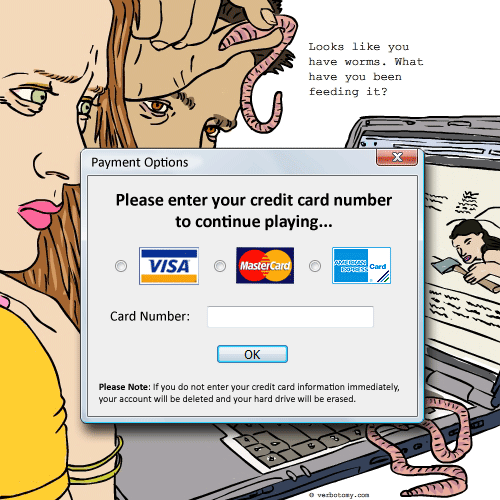 DEFINITION: n. A self-deprecating computer virus which is constantly changing its identity due to problems with its logic and/or self-confidence. v. To randomly change your tune, just so you can bug other people.
Chromotose
Pronunciation: KROME-eh-tose
Sentence: Luckily for Miranda the virus that had infected her unprotected computer was basically chromotose, it's underlying logic distorted and it was basically a dormant program that devolved rather than evolving.
Etymology: Blend of 'chromosome' (One of the minute bodies into which the chromatin of the nucleus is resolved during mitotic cell division) and 'comatose' (in a state of deep and usually prolonged unconsciousness; unable to respond to external stimuli)
Points: 1151