Verboticism: Neurhetorical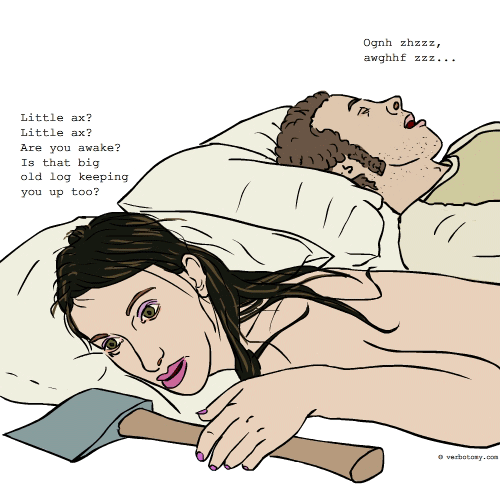 DEFINITION: v. To talk to, encourage and advise inanimate objects, in hopes that they will work better. n. A person who talks to their tools, cars, kitchen appliances, furniture, or whatever...
Neurhetorical
Pronunciation: nur rhet or a cle
Sentence: We all give in to that pixilated urge to talk to objects. Here are some examples of neurhetoricals. "Please, please, start" the mechanic begged the groaning car that would not spring to life. The painter said to his brush "Don't be such a drip." Watching impatiently, Emeril said to the water for pasta "How long is it going to take you to come to a boil?" When it did, Emeril praised it with his famous "Bam!" Then of course, the opposite of a neurhetorical can happen, too. For example, the little boy with a face smeared by chocolate icing explained to his mother "The cake kept calling to me, mom. Honest! It kept saying 'lick me, lick me!'"
Etymology: NEUROSIS -a mild disorder, one where an individual succumbs to the urge to talk to objects. RHETORICAL - relating to the skill of using language effectively and persuasively. RHETORICAL QUESTION - question asked for effect that neither expects nor requires an answer. The last part of this verbotomy is homonymous with ORACLE - an object, that has become a shrine, people visit to ask questions and seek advice; the most famous being the Delphic Oracle of Apollo. Such people are beyond nuerhetorical, because they expect the shrine to answer!
Points: 914