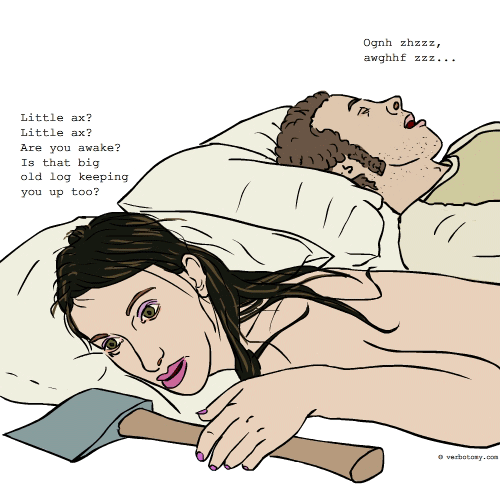 DEFINITION: v. To talk to, encourage and advise inanimate objects, in hopes that they will work better. n. A person who talks to their tools, cars, kitchen appliances, furniture, or whatever...
Axecent
Pronunciation: aks sent
Sentence: When Wanda spoke to her ax, Blade, she spoke with an axecent, in the hopes that her husband, Biff, would not understand. His open-mouth snoring and drooling had gotten on her nerves. Log-cutter or not, it was time to ax him from her life. His bad habits annoyed her and she found him incredibly boring. When Wanda felt this way, she knew she had to act and get a replacement quickly. She needed to make room for husband #4, Axel, someone far more suited to her. He was handsome, rich and wanted her badly. She spoke tenderly in her axecent to Blade and encouraged him to use his power on the hapless Biff. She persuaded him to do the deed and bury him in the back yard with the first 3 husbands who annoyed her. They were dead only because she could not hack them anymore!
Etymology: Ax (an edge tool with a heavy bladed head mounted across a handle; to terminate) & Accent (a diacritical mark used to indicate stress or placed above a vowel to indicate a special pronunciation;distinctive manner of oral expression)
Points: 914