Verboticism: Anthropomoreprate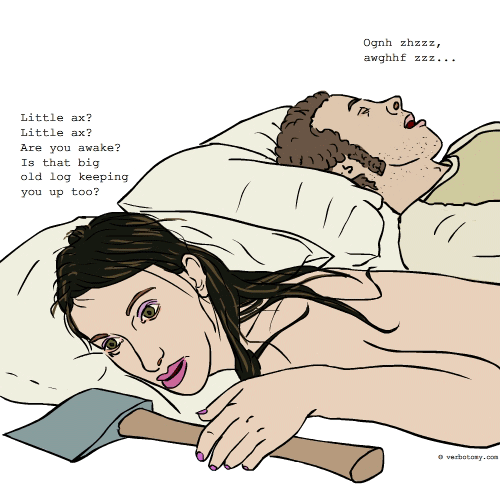 DEFINITION: v. To talk to, encourage and advise inanimate objects, in hopes that they will work better. n. A person who talks to their tools, cars, kitchen appliances, furniture, or whatever...
Anthropomoreprate
Pronunciation: AN throw po MORE prate
Sentence: "May I sit on you?" she said to the chair. "Of course I can. I know you don't mind." And then turning to the table, she said, "Now I will put my soup on you. Don't worry it's not too hot. Now then where was I yesterday? I was telling you about the time that I went to France twenty years ago and how I met that nice gentleman there, and…" All day long she would anthropomoreprate and we would have to listen to her anthropomoreprattle bore us to tears, other than to make us want to laugh. But she continued, as if everything around her had ears and held on to her every word.
Etymology: ANTHROPOMORPHIC: treating inanimate objects, gods, or animals like they are real MORE: lots, continuous PRATE: to talk too much in a stupid or boring way
Points: 1556