Verboticism: Enviromeantobe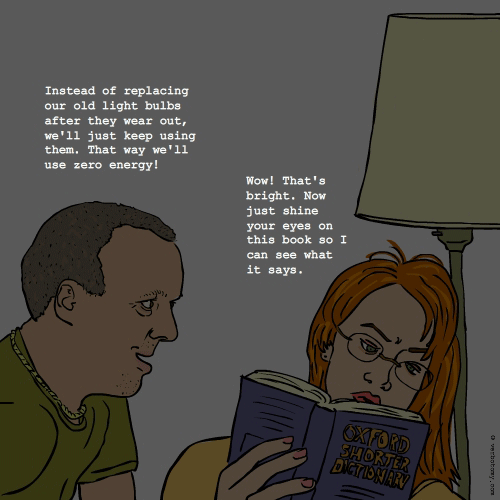 DEFINITION: n. An environmentally friendly program or product which does not live up to expectations. v. To try to save the planet by buying something green only to find out that it's just a load of bunk.
Enviromeantobe
Pronunciation: en VIE ro MENt to be
Sentence: A lot of these enviromeantobe products are just a way of getting the consumer to pay more money for the same products. In our lab we tested the components of the enviro dish soap. It turned out to be an exact watered down version of dish soap that was not environmentally friendly.
Etymology: ENVIRONMENT: MEANT TO BE:
Points: 1124