Verboticism: Fastediouswipers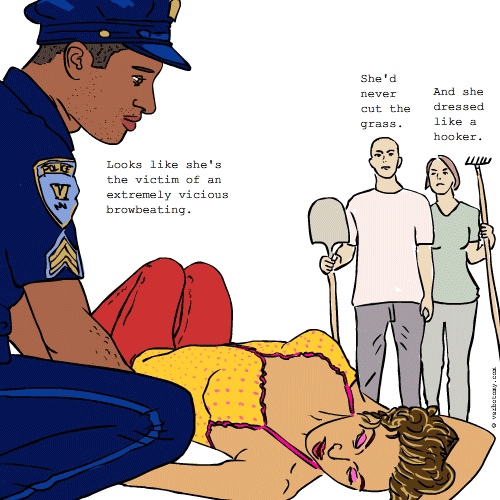 DEFINITION: n. Annoying neighbors who spend endless hours mowing their lawns, painting their fences, washing their cars, and browbeating you because you have a life. v. To express disapproval for someone's lifestyle.
Fastediouswipers
Pronunciation: fass-TEED-ee-us-WHY-purrz
Sentence: The people next door were disdainful- Of Kate who'd relax on her lawn. While they mowed until it became painful.... She would leisurely laugh and then yawn. His name was Hector and hers didn't matter- The Grooms were bad neighbors and as they grew fatter, They bullied, they swaggered, they tried to be pushy.... But Kate just reclined on magnificent tushy..... K was aloof and the Grooms domineering- judgemental, pathetic and constantly jeering... But all those who knew her said Kate was sublime, and manicured lawns were a sad waste of time.... We all knew the Grooms were disdainful old gripers- Some even called them FASTEDIOUSWIPERS!
Etymology: FASTidious+tEDIOUs+Swipe+WIPERS= FASTEDIOUSWIPERS.....FASTIDIOUS: scornful, difficult to please, having capricious standards; fastidious Middle English, from Latin fastidiosus, from fastidium disgust, probably from fastus arrogance (probably akin to Latin fastigium top) + taedium irksomeness.....TEDIOUS: tiresome because of length or dullness, dreary fat and boring; Middle English, from Late Latin taediosus, from Latin taedium Latin taedium disgust, irksomeness, from taedēre to disgust, weary.....SWIPE: a sharp often critical remark, a strong sweeping blow; probably alteration of sweep [1739].....WIPERS: a person who wipes(usually derogatory),something (as a towel, sponge or 2-ply paper) used for wiping certain areas; origin obscure [1552]
Points: 1004