Verboticism: Insinkerjuicer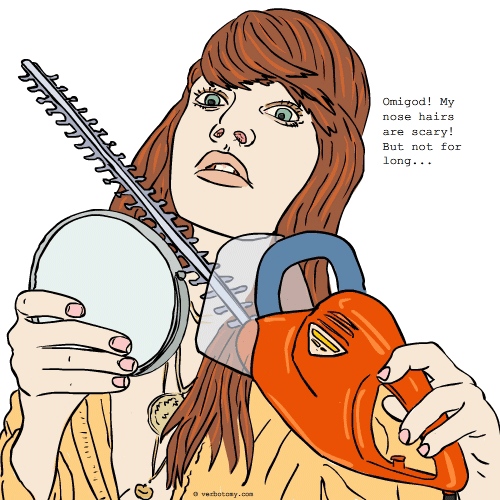 DEFINITION: n. A tool which has been re-purposed and is now being used (perhaps unsafely) to perform a completely different function. v. To use a tool for a different purpose than for which it was originally designed.
Insinkerjuicer
Created by: petaj
Pronunciation: IN-sinker-juicer
Sentence: Darren, tired of cleaning the fibrous mess from his juicer, cobbled together a weird attachment for his garbage disposal unitt so that he could extract his favourite vegetable and fruit juices while the leftover bits simply disappeared down the sink. Being an ardent greenie, he also plumbed the outlet so that the watery mass of vegetable matter was washed into the compost bin.
Etymology: Insinkerator (garbage disposal) + juicer
Points: 941