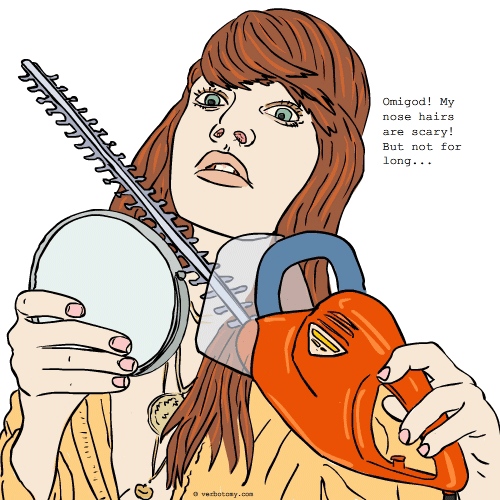 DEFINITION: n. A tool which has been re-purposed and is now being used (perhaps unsafely) to perform a completely different function. v. To use a tool for a different purpose than for which it was originally designed.
Tual
Pronunciation: TYOO eul
Sentence: Many months after her boyfriend had run out on her, Sally realized that she had to clean out the basement of Dick's tools. As she piled them by the garbage she suddenly started to see another picture. These tools might have other uses. It began with duct tape. She discovered that everything in her kitchen could be fixed, held together, or constructed with the help of duct tape. Soon she was cutting garlic with a utility knife; marinating meat in a paint tray; using crescent wrenches or hammers to tenderize meat; and a drill with a twirly contraption on the end as a mixer. All of these tools had dual functions. This huge tual box had proven its worthiness and found a place in her new kitchen-workshop.
Etymology: TOOL: DUAL:
Points: 1157