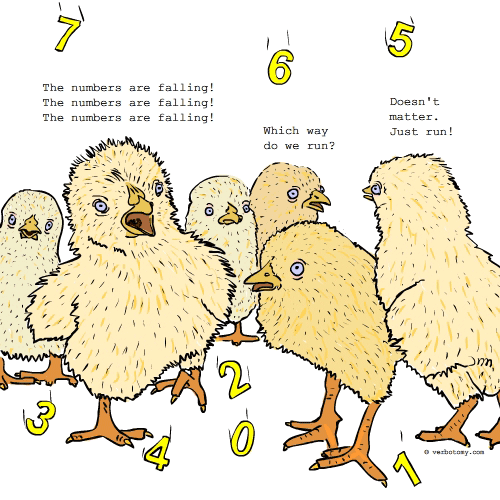 DEFINITION: v. To get freaked out by falling numbers and the prophets of doom who are eternally peddling their message of imminent global collapse. n. A type of mass hysteria created by the fear of falling numbers.
Doomerology
Pronunciation: dume - ur - ahh - logee
Sentence: The science of doomerology is relatively new. It explores the phenomena where people loose their minds because of falling numbers.
Etymology: Doom and Numerology....Doom --make certain of the failure or destruction of Numerology --Numerology is any of many systems, traditions or beliefs in a mystical or esoteric relationship between numbers and physical objects or living things
Points: 863