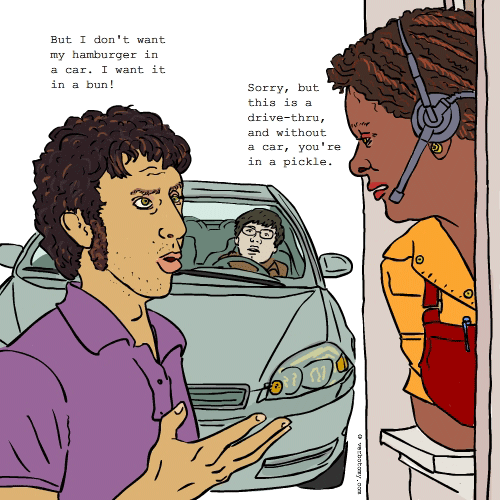 DEFINITION: v. To ignore conventional wisdom and traffic rules by walking in areas normally restricted to motor vehicles. n. An aggressive pedestrian who feels it is their god-given right to walk in the middle of the road.
Jayfarer
Pronunciation: jay/fair/er
Sentence: The jayfarer caused havoc on the freeway this morning trying to dodge 100 mile per hour traffic.
Etymology: JAYFARER - noun - from JAYWALKER (to cross a street illegally or in a reckless manner) + WAYFARER (a pedestrian who walks from place to place on foot)
Points: 671