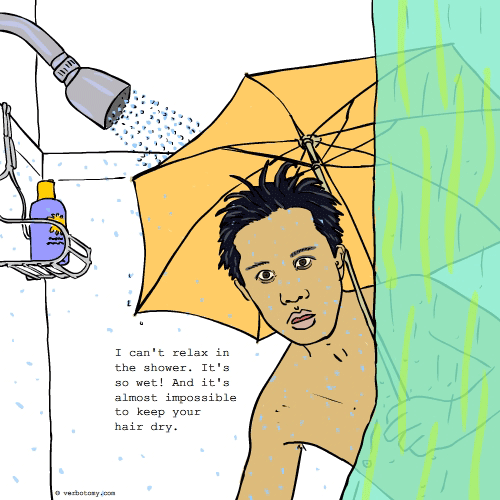 DEFINITION: v. To take a really long, relaxing, shower; so long in fact, that you loose concept of time. n. A prolonged shower that uses up a whole tank of hot water and leaves the bather looking like a boiled raisin.
Minuwet
Pronunciation: miin/you/wet
Sentence: The art of the long, slow dance taken in the shower prior to beginning the 8 hour ritual of work. The participant often can sunstain the dance movements until visable hyperhydration occurs on the finger tips. Post-minuet, the shower participant often will feel overwhelmingly lathered, something that requires thorough towel-use in order to return to the normal state of dry.
Etymology: From the French word, "minuet". A 17th century dance...
Points: 770