Verboticism: Quagmerriment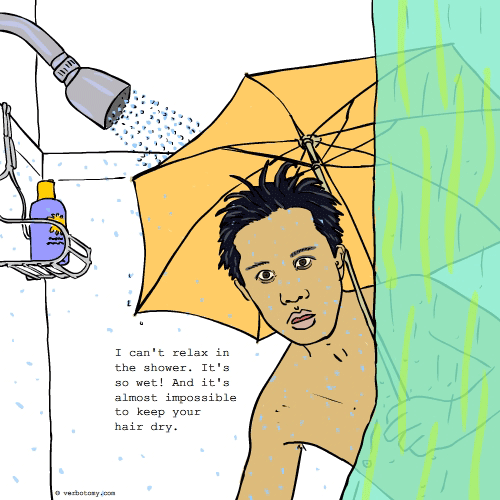 DEFINITION: v. To take a really long, relaxing, shower; so long in fact, that you loose concept of time. n. A prolonged shower that uses up a whole tank of hot water and leaves the bather looking like a boiled raisin.
Quagmerriment
Pronunciation: kwag-merh-ih-mint
Sentence: When enraged at the world, budding rapper, Novel-T, took a shower. It became his performance arena. After learning that speakers wouldn't electrocute him, he set them up for surround sound. While lathering himself up into a foam only old Triton could summon, he poured out his angst, hipping and hopping to his heart's content in a state of blessed quagmerriment.
Etymology: From QUAGMIRE, perplexity/hotwater + MERRIMENT, good fun, sportiveness
Points: 941