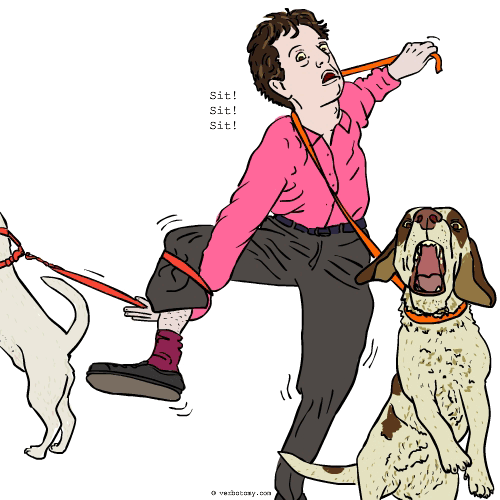 DEFINITION: n. A person who has difficulty controlling their pets, especially if they often become entangled in the leashes. v. To get entangled in the leashes of one's pets.
Tetherbound
Pronunciation: TETH-ehr-bound
Sentence: Lester was a slight man who was not endowed with superior strength yet he insisted on taking all three of his labs for exercise at the same time and invariably found himself tetherbound when they would become frisky and wrap their leashes around his legs with their hyperactive activities.
Etymology: Blend of 'tether' (a rope, chain, or the like, by which an animal is fastened to a fixed object so as to limit its range of movement) and 'bound' (made fast as if by a band or bond)
Points: 746