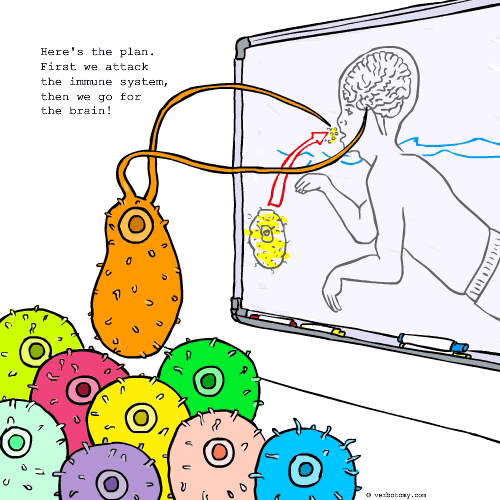 DEFINITION: v. To simplify, dramatize and fictionalize scientific knowledge so that it appeals to a general audience. n. A scientific fact, which has been exaggerated and dumbed-down to make it more "interesting".
Gnawledge
Pronunciation: naw-led-geh
Sentence: At first, Sophia thought it was stupid. Her science teacher at Totally High School had just given the class something he called a Sillybus. On their handouts, a bus was pictured on a kind of map travelling over land and water. The teacher explained the journey the science class would take throughout the school year towards something he called the land of GNAWLEDGE. The teacher promised to show the class that every organism, living or dead, was fed or became food for other organisms in a boat called a HIGHERARKY. For those students who were spiritually-minded, the teacher would present a special section called the Angel Food Cake Walk and prove that after all the little things you couldn't see were eaten by the things you could see, then angels, which you couldn't always see, ate people which you could only see for a while. That day, at morning break, Sophia decided to become anorexic.
Etymology: A play on KNOWLEDGE, the fact or state of knowing + GNAW, to bite or chew persistently
Points: 746