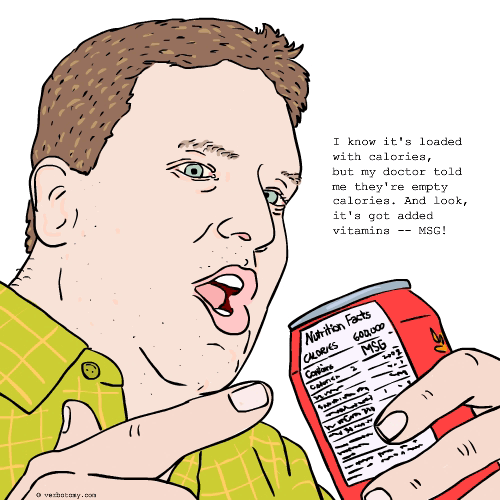 DEFINITION: n. Any highly-processed food or beverage in which the natural ingredients have been removed and replaced with artificial flavors and additives. v. To consume food products laced with synthetic sweeteners, imitation flavors, and other carcinogens.
Vitaminogen
Pronunciation: veye-tuh-min-o-jen
Sentence: "All I gotta do is pop this here vitaminogen into some water, stir 'er, and I'll be all set for the day. Forget the gatorade and microwave dinners. This here is the best thing since sliced bread," exclaimed Bobby Joe.
Etymology: vitamin (n.organic components in food that are needed in very small amounts for growth and for maintaining good health; n.nutritional supplement) carcinogen (cancer causing agent)
Points: 1142