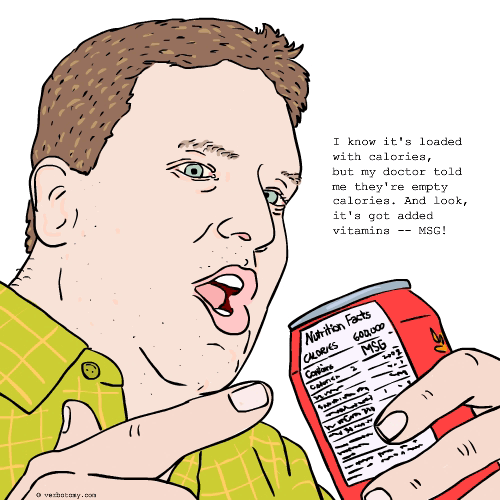 DEFINITION: n. Any highly-processed food or beverage in which the natural ingredients have been removed and replaced with artificial flavors and additives. v. To consume food products laced with synthetic sweeteners, imitation flavors, and other carcinogens.
Rinkydrink
Pronunciation: Ring - kee - dreenk
Sentence: Norton exclaimed, "What kinda rinkydrink is this?!!!!" It is full of Sweententame, Carcinocolor 30, Noxphoric Acid, Nomassium Renzoate, Nomassium Bitrate, Baselcellame Nomassium and.... its loaded with Daffeine to boot!!
Etymology: Rinky Dink + Drink >>> Rinky Dink(Of poor or inferior quality; hokey; sloppy; chintzy; small; flimsy; inadequate) >> Drink (consumable beverage).
Points: 887