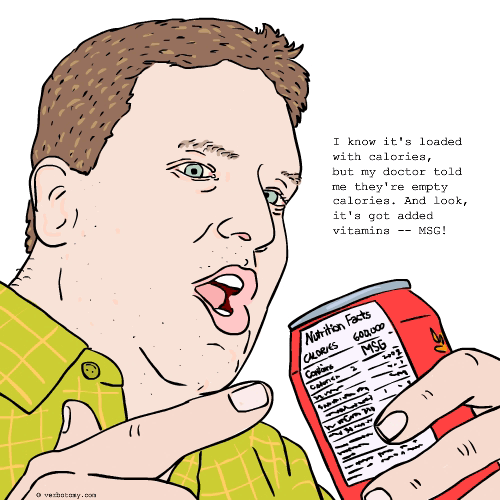 DEFINITION: n. Any highly-processed food or beverage in which the natural ingredients have been removed and replaced with artificial flavors and additives. v. To consume food products laced with synthetic sweeteners, imitation flavors, and other carcinogens.
Cornfakes
Pronunciation: korn - fayks
Sentence: Willie was up at dawn to log on as his Dwarf Troll avatar in the online world of Demon-Realm. He had no real friends so he immersed himself in an artificial reality as often as he could. He liked a bowl of Cornfakes in the morning. The flavour burst of acesulfame-K and the crunchy goodness of butylated hydroxytoluene gave him the energy for hours of unbridled slaying.
Etymology: 1.cornflakes - a popular cereal made by Kellogs 2.fakes - goods that are not genuine.
Points: 1445