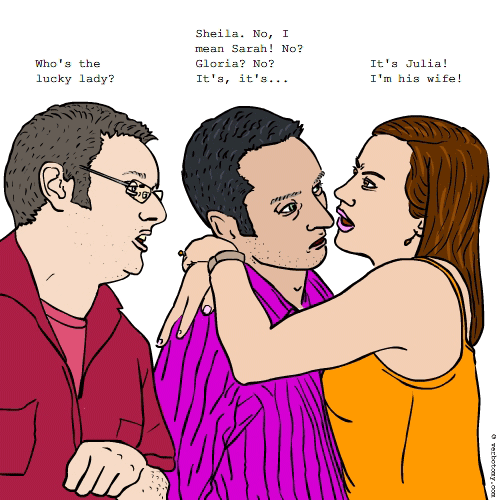 DEFINITION: v. To be unable to remember the name of a person you are speaking to, even though you've had a long-standing, and perhaps even an intimate relationship. n. An inability to remember a person's name.
Amnamesia
Pronunciation: am-naim-shee-ah
Sentence: He distinctly remembered her smile but he couldn't respond to her greeting as he was dumbfounded by total amnamesia.
Etymology: name: identifying handle + amnesia: partial or complete loss of memory.
Points: 575