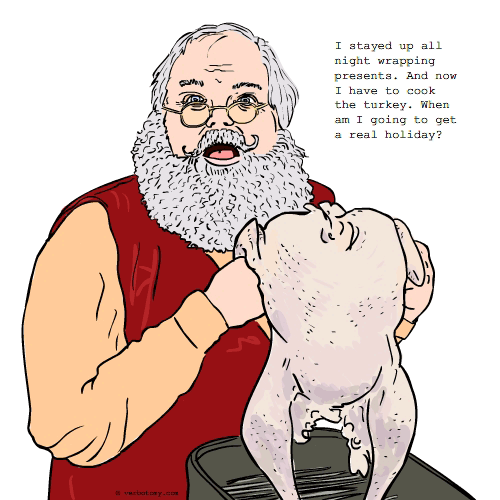 DEFINITION: v., To run out of batteries during the holidays, especially on Christmas morning when all the kids and half the adults are screaming for their new toys. n., A battery or personal energy shortage created by over-consumption.
Festigue
Pronunciation: fest/teeg
Sentence: Festigue usually sets in about noon on Christmas Eve because of all the shopping and partying the last two weeks. We are all just too tired to enjoy the holiday. We're totally festigued.
Etymology: FESTIGUE - noun - from FESTIVE (something joyous, or merry) + FATIGUE (physical, or mental weariness)
Points: 719