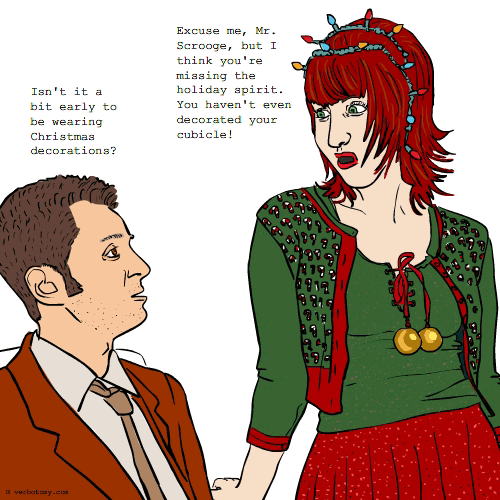 DEFINITION: n., A person so enamored with the holidays that they don't just deck their halls and home, but they also decorate their car, their cubicle, their pets, and themselves. v., To obsessively decorate according to seasonal holidays.
Jinglehells
Pronunciation: Jingle hells
Sentence: On my way to work, Just a normal day. Here we go again... Trinkets in the way! Ditsy colleagues hang, Tinsel by the score. Don't they realise we are not children anymore? OH! ...
Etymology: Jingle Bells. Everyone sing along!
Points: 425