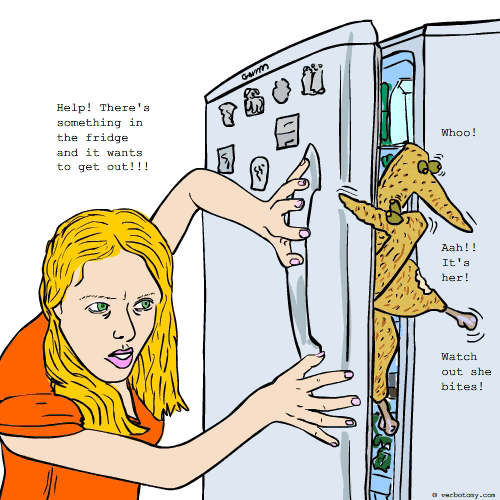 DEFINITION: n., Mutated leftovers which, unattended inside an evil-minded fridge, have transformed themselves into an extremely odorous, alternate life form. v., To save food past it's freshness date and watch it grow into something new.
Oldcuts
Created by: artr
Pronunciation: ōldkətz
Sentence: Julie knew it was time to throw away the oldcuts when they started producing their own mayonnaise. While she was at it she also disposed of the cheesapets.
Etymology: old (having lived for a long time; no longer young) + coldcuts (luncheon meats)
Points: 470