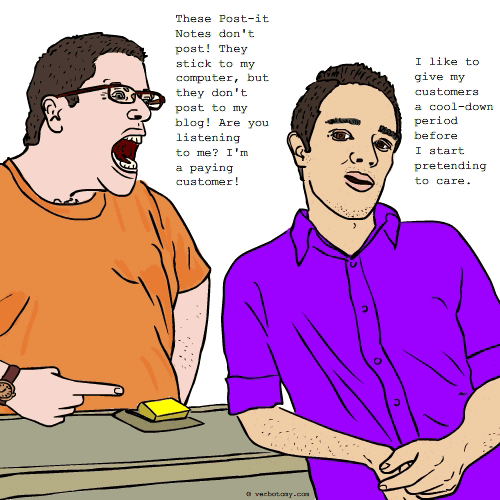 DEFINITION: v., To share your feelings with a customer service representative by using a perceived product deficiency to express your own sense of inadequacy and/or deep seated rage against the world. n., An irritating or annoying customer.
Losererror
Pronunciation: lou-zer-air-er
Sentence: It never occurred to Melody that her computer problems might not actually be the fault of the poor guy at tech support who she berated daily. He tried, as politely as he could, to help her understand that her inability to turn on her computer was a losererror and not a hardware malfunction. Only after she accidentally stepped on the powerstrip and turned it back on did she stop calling the hapless support team.
Etymology: user error transformed into loser error.
Points: 866