Verboticism: Maggotgagger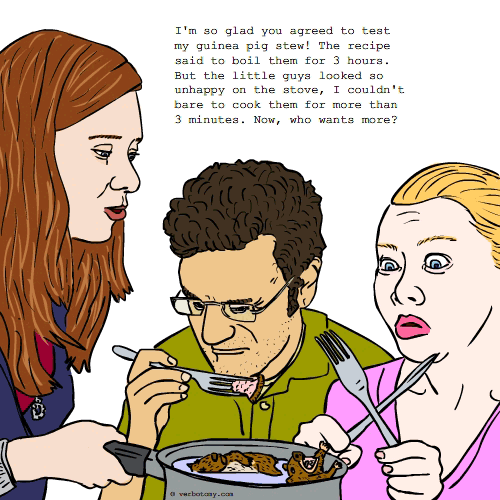 DEFINITION: v. To prepare or process food in a manner that renders it unpalatable, indigestible and completely inedible. n., Food which has been prepared in such a way that it is unfit for human, or even non-human, consumption.
Maggotgagger
Created by: artr
Pronunciation: magətgagər
Sentence: Lucy was known for her wild forays into gastronomic adventure. This time she had created a real maggotgagger. Friends had been subjected to any number of her experiments before but this time it was just too much. Even her dog, Downchuck turned up his nose at Beef Melba. Calling it a sweet meat didn't help.
Etymology: maggot (a soft-bodied legless larva, esp. that of a fly found in decaying matter) + gagger (someone who chokes or retchs)
Points: 530