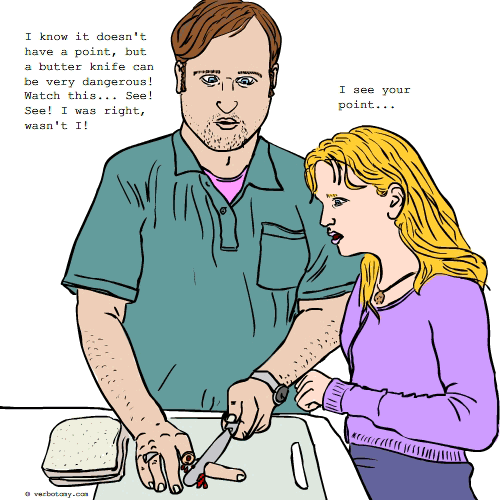 DEFINITION: n., The immense sense of self-satisfaction the one gets from winning a pointless argument. v., To be so addicted to proving yourself right that you argue compulsively, and endlessly, about anything and everything.
Gliberation
Pronunciation: glib-er-A-shun
Sentence: Monique knew that being right wasn't always worth the eye-rolling exasperation she induced in everyone around her when she belabored a point until all her would-be opponents had given up arguing. However, she did find the gliberation of those moments a little intoxicating, gliberating even.
Etymology: combination of glib and liberation, with the bonus of getting berate in there, too.
Points: 809