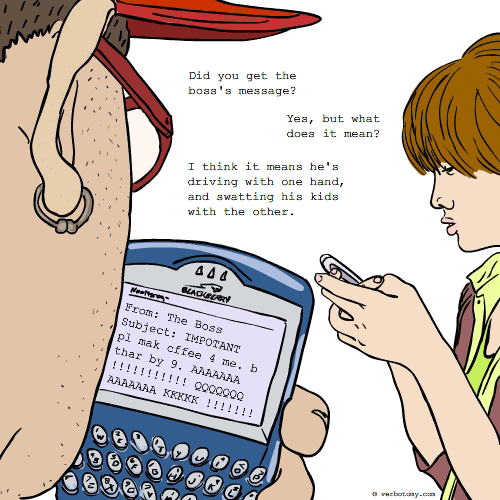 DEFINITION: v., To grasp the meaning of muddled texts like blog posts, emails and text messages where standard grammatical or spelling conventions have been ignored. n., The ability to read and understand confused or poorly written messages.
Educe
Pronunciation: ˈiːˌdjuːs
Sentence: "I educed that he meant, 'see you later' when he sent, 'cUL8rrrr11111!!!'"
Etymology: similar meaning to the original educe, but with the stress on the first syllable, modelled on Internet-related words such as email, ebusiness, etc. It can also be spelled 'e-duce'.
Points: 563