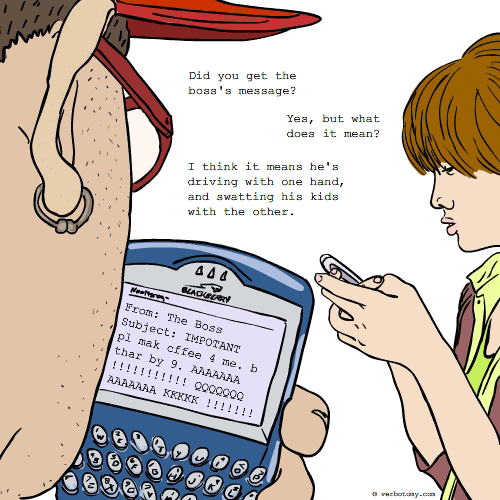 DEFINITION: v., To grasp the meaning of muddled texts like blog posts, emails and text messages where standard grammatical or spelling conventions have been ignored. n., The ability to read and understand confused or poorly written messages.
Precypher
Pronunciation: pree sy fer
Sentence: Buzz took a summer job being a 'gofer' for Mr. Dave DaVinci, who was a man about town. He equipped Buzz and all his office staff with Blackberries so he could contact them constantly and give them instruction no matter when or where. This would be fine, but he had made up his own abbreviations which when put together, made absolutely no sense. Buzz was the only one who seemed to be able to precypher these messages and anticipate his boss' needs. No one else was able to translate the encriptions from the boss. Buzz would later brag that he had cracked DaVinci's Code.
Etymology: pre (Before it happens, prior to) & cypher (a message written in a secret code;a secret method of writing;convert ordinary language into code)
Points: 578