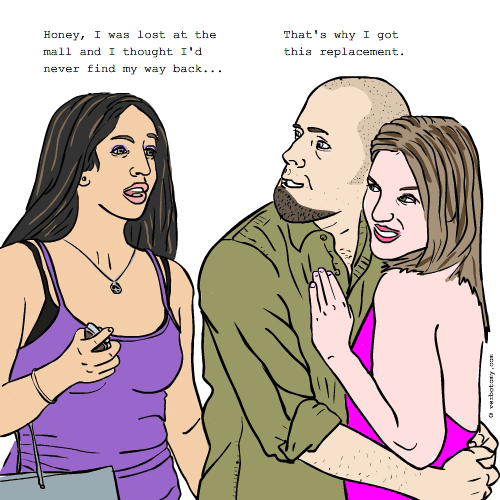 DEFINITION: v., To find a lost item immediately after purchasing a replacement. n., An item which is lost and cannot not be found unless a replacement is purchased.
Substitwin
Created by: artr
Pronunciation: səbsti-twin
Sentence: Ralph loved his leather jacket, but now it was nowhere to be found. He checked with all his friends. He checked at all his usual hangouts. No luck. Slowly he came to realize that, as had happened so many times before, the only way to bring it out of hiding was to go ahead and purchase its substitwin. It only works if it is an exact copy of the lost item and if the store involved has a "no-return" policy. Otherwise it remains in the alternative universe where "the other sock" goes.
Etymology: substitute (a person or thing acting or serving in place of another) + twin (one of two children or animals born at the same birth)
Points: 572