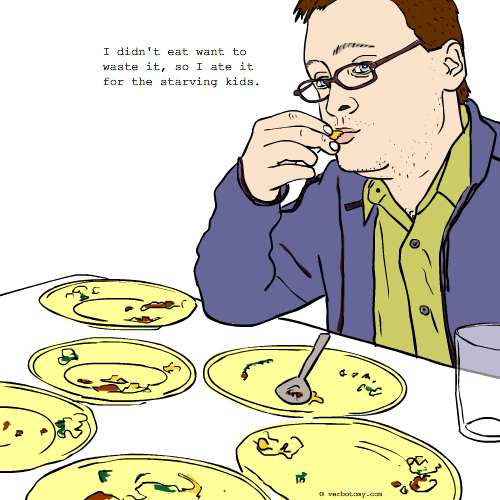 DEFINITION: v., To finish your plate and eat all the food in front of you, even when not hungry. n., Compulsive over-consumption of food in order to relieve guilt.
Hooverize
Pronunciation: WHO-vuhr-eyes
Sentence: Timmy The Beard returned from his sojourn in the deep woods and proceeded to HOOVERIZE every edible morsel placed before him.
Etymology: HOOVER-a popular brand of vacuum cleaner + suffix "IZE" = HOOVERIZE.
Points: 902