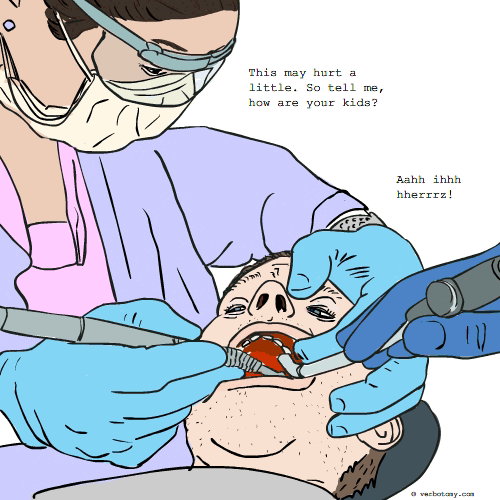 DEFINITION: n., Forced small talk used by professional caregivers to put patients at ease. (Not usually effective.) v., To ask insipid questions while subjecting a person to an intimate, awkward or painful procedure.
Mediblather
Created by: artr
Pronunciation: medi-blathər
Sentence: The treatment was bad enough. The mediblather was about to make him scream. The only thing that was mildly distracting him from the pain was the thought of choking the shallow life out of this jabbermonkey.
Etymology: medical (of or relating to the science of medicine, or to the treatment of illness and injuries) + blather (talk long-windedly without making very much sense)
Points: 407