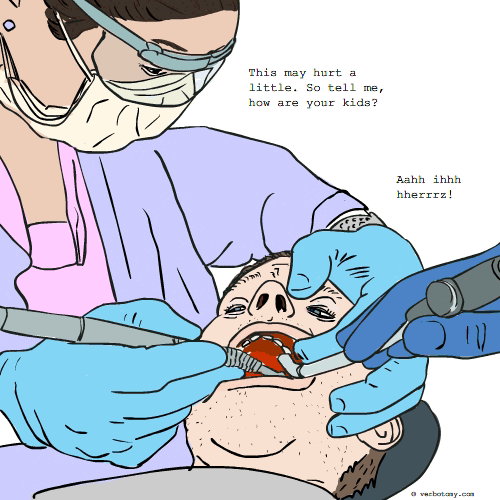 DEFINITION: n., Forced small talk used by professional caregivers to put patients at ease. (Not usually effective.) v., To ask insipid questions while subjecting a person to an intimate, awkward or painful procedure.
Vexferous
Pronunciation: vex/fer /us
Sentence: He was the most Vexfurus dentist as he shoved the drill in my mouth
Etymology: vex comes from the word vexatatious which means troubling the nerves or peace of mins ferus comes from vociferous which means loud and insistent.
Points: 623