Verboticism: Folaxblabber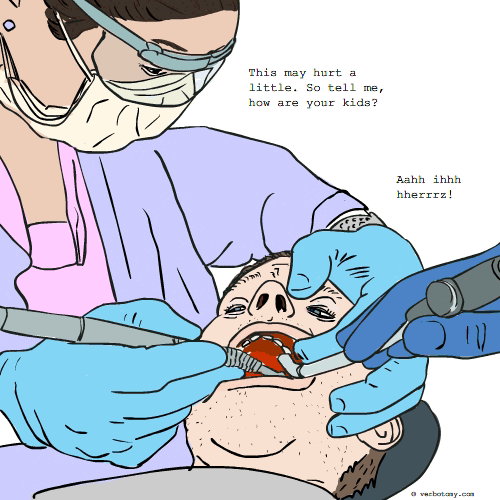 DEFINITION: n., Forced small talk used by professional caregivers to put patients at ease. (Not usually effective.) v., To ask insipid questions while subjecting a person to an intimate, awkward or painful procedure.
Folaxblabber
Pronunciation: fo-lax-blab-ber
Sentence: When Drew broke his arm was the doctor folaxblabbered to ease his pain more.
Etymology: F0-Fake LAX-relax BLABBER- small tall
Points: 482