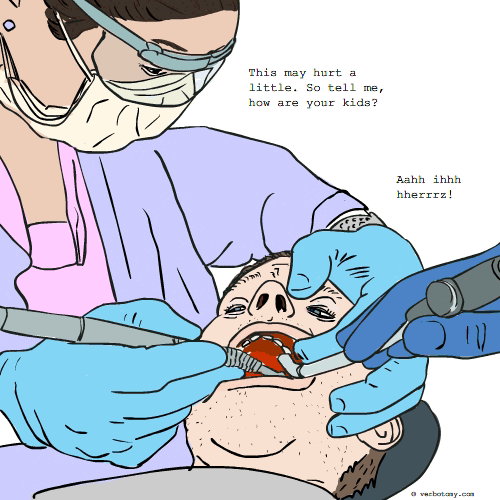 DEFINITION: n., Forced small talk used by professional caregivers to put patients at ease. (Not usually effective.) v., To ask insipid questions while subjecting a person to an intimate, awkward or painful procedure.
Obligastory
Pronunciation: oh/blig/a/story
Sentence: Every six months I am muzzled and forced to listen to the dentist's obligastory about his three sons - almost as boring as his drill.
Etymology: obligatory + story
Points: 485