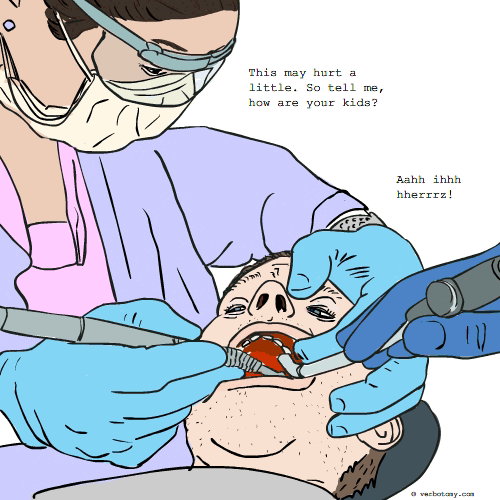 DEFINITION: n., Forced small talk used by professional caregivers to put patients at ease. (Not usually effective.) v., To ask insipid questions while subjecting a person to an intimate, awkward or painful procedure.
Jabwitter
Pronunciation: Jabb-wit-er
Sentence: Dr B. Kindly always resorted to the tried and tested method of jabwitter to put his patients at ease while injecting them. He would ask them trivial questions, such as, where they were going for their holiday or what they intended to have for lunch to distract their attention away from the pain. After twenty years in the profession he found this was the best tactic to use on most people.
Etymology: Jab(a hypodermic injection) + Witter(to speak about trivial matters) = Jabwitter
Points: 662